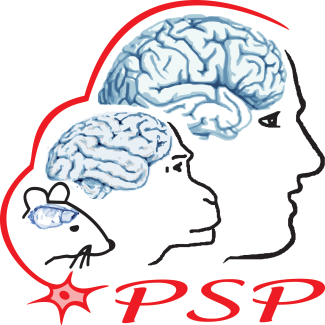 Team 1
Pathophysiology of proteinopathies (page under construction)
Contacts
For any further information, please contact Dr Erwan Bézard.
Research subject
Our research team aims to understand the molecular and cellular mechanisms responsible for the brain degeneration in proteinopathies and (ii) the subsequent symptoms in these same diseases. Three proteins receive our attention: alpha-synuclein, Tau and TDP-43.
Our research is developed around different axes:
Biophysics of amyloid polymorphs.
This axis proposes to study the structure-activity relationship of amyloids using numerous biochemical and biophysical tools applied to synthetic assemblies and brain extracts from patients, but also based on in vitro models based on primary neuronal and glial cultures. These analytical and functional approaches aim at deciphering the cascade of events linking amyloid aggregation to neurodegeneration and at identifying molecular targets for the development of neuroprotective approaches.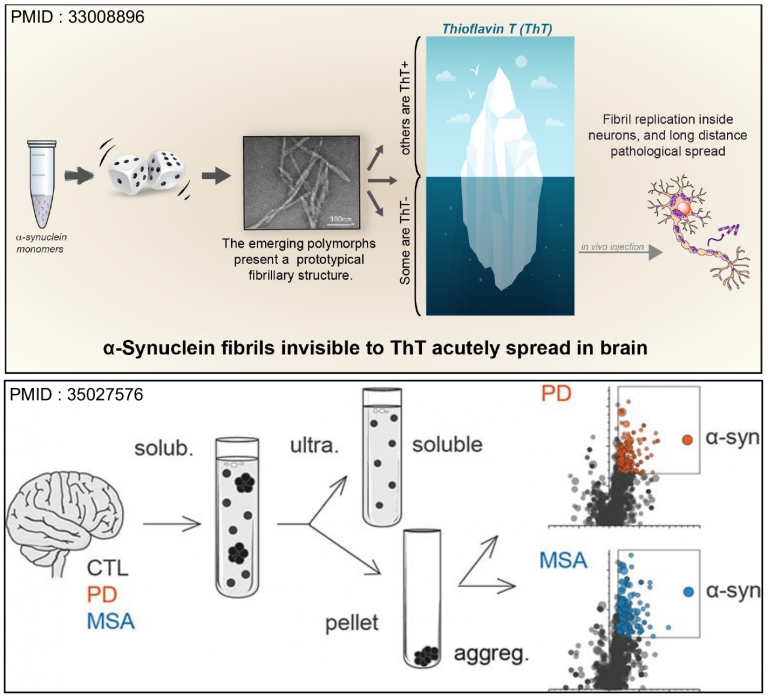 This line of research, conducted in vivo, will allow us to study (i) the mechanistic of the induced degeneration and (ii) the pathophysiological consequences (behaviour, electrophysiology, neurochemistry, anatomo-pathology) through the administration of aggregated proteins in rodents and non-human primates. The specific role of the extra-cellular space in the propagation of aggregative information is particularly highlighted.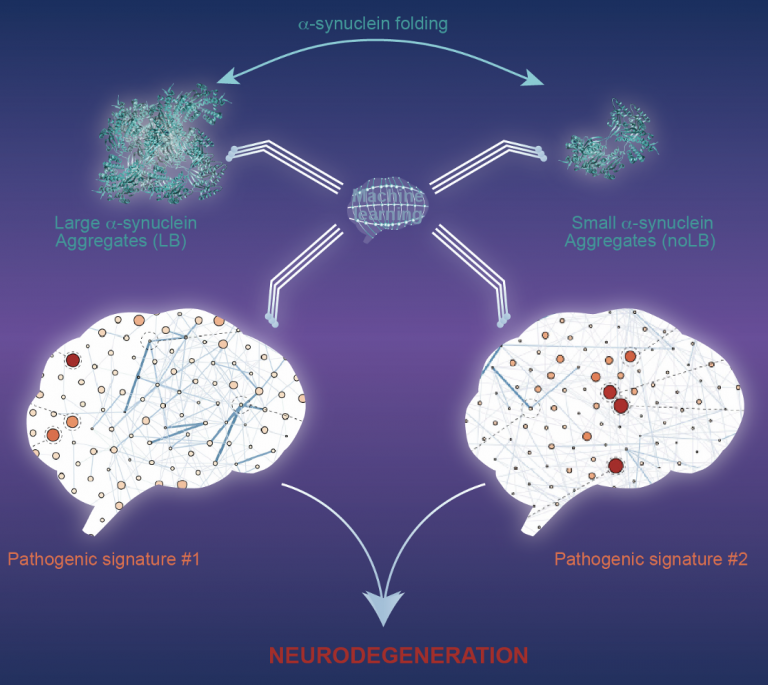 Physiopathology of autophagic dysfunctions
These proteinopathies are all accompanied by autophagy dysfunctions (autophagic lysosomal pathway, macroautophagy, mitophagy, chaperone-mediated autophagy). Based on pathophysiological investigations, this axis aims to develop innovative therapeutic approaches (nanotechnology, gene therapy) for these different pathways in proteinopathies.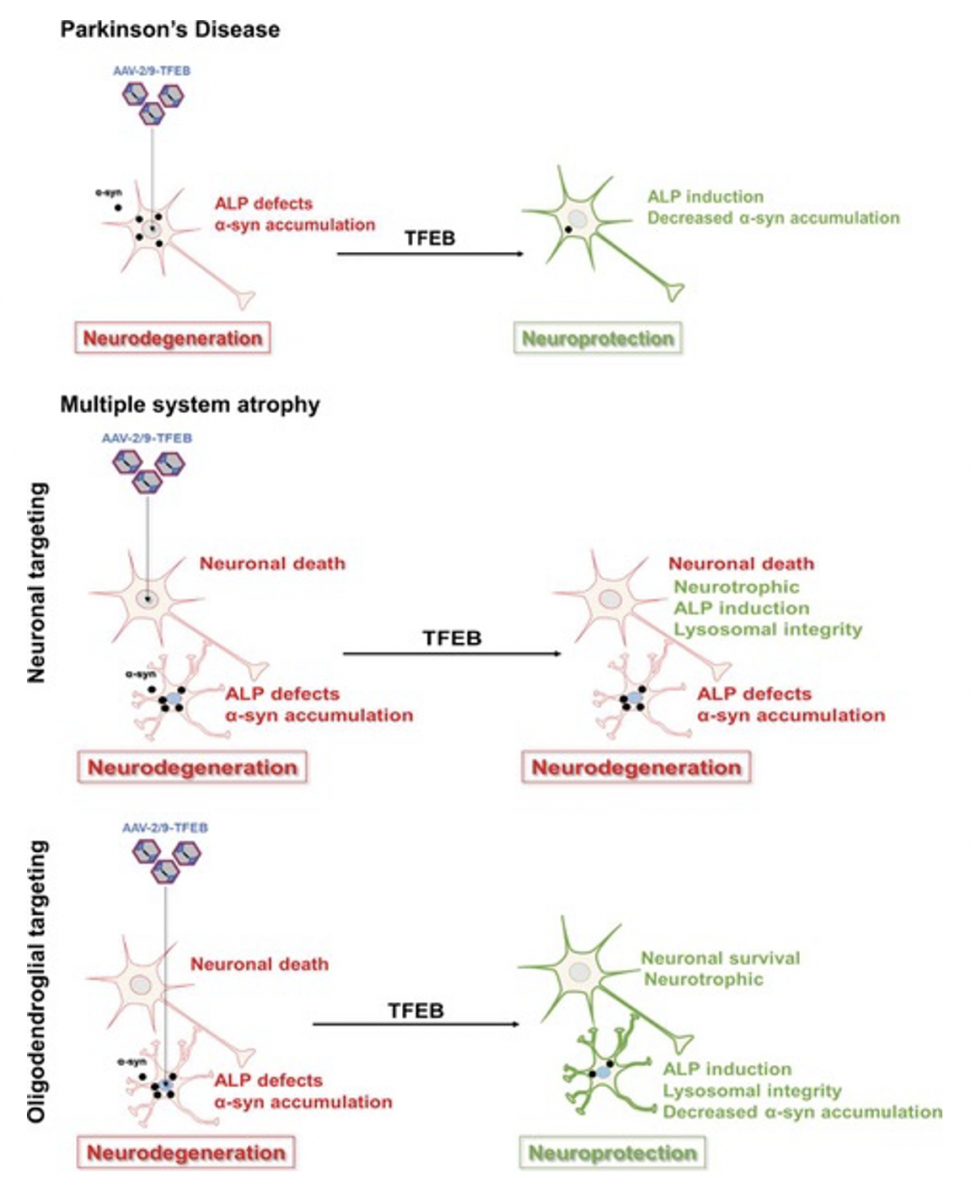 Therapeutics for disease symptoms
Our history includes, in collaboration with the Centre Hospitalier Régional Universitaire de Bordeaux, a translational approach in the field of neurodegenerative diseases oriented towards disease management and medical applications. We aim to identify new therapeutic targets for specific symptoms through pathophysiological studies in experimental models and humans.
Latest publications