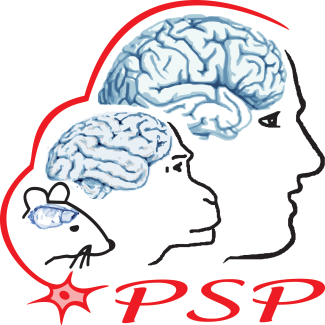 Team 1
Pathophysiology of parkinsonian syndromes
Team members
AROTCARENA Marie-Laure (engineer) BEZARD Erwan (researcher) BOURRE François (researcher) CANRON Marie-Hélène ( engineer) CUNHA Anthony (PhD student) DARRICAU Morgane (PhD student) DE GIORGI-ICHAS Francesca (researcher) DEHAY Benjamin (researcher) DELAMARRE Anna (PhD student) DOUDNIKOFF Marie-Evelyne (engineer) ESTAUN-PANZANO Juan (PhD student) ICHAS François (researcher) LAFERRIERE Florent (researcher) MARTIN-NEGRIER Marie-Laure (physician/researcher) MAZZOCCO Claire (engineer) MEISSNER Wassilios (physician/researcher) MOLE Angelina (PhD student) PLANCHE Vincent (physician/assistant researcher) PRUDON NIcolas (PhD student) SIKORA Joanna (post-doc) THIOLAT Marie-Laure (technician) TEIL Margaux (post-doc)
Contacts
For any further information, please contact Dr Erwan Bézard.
Research subject
Our goal is to understand molecular and cellular mechanisms responsible for motor and non-motor symptoms in Parkinson's disease and atypical parkinsonism as well as the disturbed response to L-dopa. Our goal is thus to identify novel therapeutic targets on the ground of pathophysiological studies in experimental models (ranging from cell culture to non-human primate) as well as in man.
The cell death mechanisms and the pathological response to dopamine replacement therapies in parkinsonian syndromes are at the center of our research work. I close connection with the University Hospital of Bordeaux, we develop a translational research in the field of neurodegenerative disorders, oriented towards disease management and medical applications.
The research activities of the team evolve around the following axes :
Mechanisms of cell death in parkinsonian syndromes
Parkinson's disease is characterized by a progressive accumulation and propagation of a-synuclein likely responsible for their subsequent death. Our objective is to understand these mechanisms for then proposing adapted therapeutic approaches.
Decrypting brain pathophysiology using innovative optical nanoprobes
Understanding the role of the extracellular space (ECS) in modulating neuronal communication represents a knowledge frontier in current brain research. We aim to decrypt the intimate interplay between extracellular space and receptors in shaping neuronal network (dys)function. To reach our goal we use innovative multidisciplinary approaches based on new optical nanoimaging reporters and tailored methodologies for manipulating brain functions in state-of-the-art Alzheimer's disease and Parkinson's disease models.
Pathophysiology of L-dopa-induced dyskinesia
Our 15 years of work now culminate with a series of clinical trials testing the efficacy of pharmacological and non-pharmacological approaches upon dyskinesia severity.
Research axes
Modelling prion-like dissemination of synucleinopathies and tauopathies in nervous system in Parkinsonian syndromes and dementias.
Study of targeting autophagy as a potential cure of Parkinson's disease.
Study of key mechanisms contributing to α-synuclein accumulation to counteract Parkinson's disease and Multiple System Atrophy progression.
Improvement of transgenesis approaches in neurodegenerative diseases modelling.
Study of the role of extracellular space in neuronal communication.
Latest publications